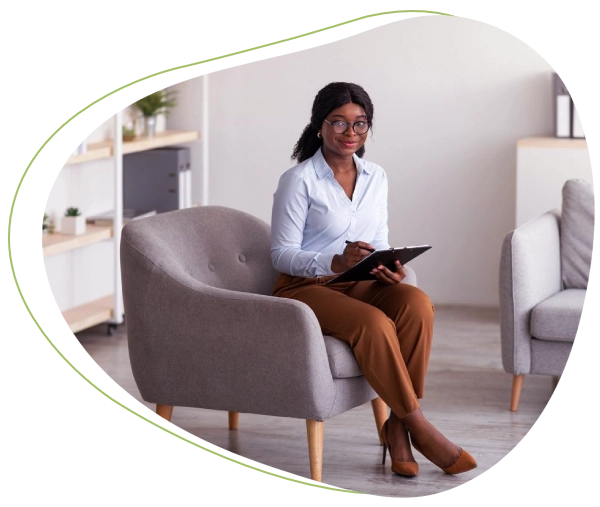 Explore Our Counseling Services
Start seeing your situations in a different light through our counseling services at Stepping Stones Therapy Center. We are your partner for behavioral health, caring for the well-being of your body and mind. Our clinicians take the time to listen with care, integrity, and respect to improve your life's quality.
We work to help our clients develop better mental health self-management, coping, and relapse prevention skills and work to connect them with community resources.
During therapy, our clients work one-on-one with a therapist in a safe, caring, and confidential environment. During treatment, we explore feelings, beliefs, and behaviors. We work through life challenges to help clients identify and better understand themselves and others. In addition, we work to set personal goals toward a desired change.
Couples and Family Therapy
Family and couples therapy can help improve conflict resolution skills, communication, and challenges. Family therapy can be painful but necessary to heal.
Using a strength-based approach, we look at problems as patterns or systems that require adjustment rather than focusing on one person's role in the issue. Our goal is to improve how families function as a unit.
Our counselors support clients through the challenges brought on o by grief and loss. While honoring the client's difficult feelings and understanding that grief has no timeline, we help clients to keep moving forward and find meaning and joy in their new lives.
Our therapists work closely with caregivers to develop the most effective therapeutic plan to support their child's goals. Therapy helps children make meaning of their experiences and builds on the communication and learning process of children.
Play Therapy allows children to express themselves in a warm, friendly atmosphere without pressure. Therapists strategically utilize Play Therapy to help children express their troubles when they do not have the verbal language to express their thoughts and feelings.
Our Evidence-Based Practices
Common Concerns Addressed in Counseling
Learn More About What We Offer
Do you have any questions about our counseling services? Reach out to us today for more information. One of our staff members will get back to you as soon as possible.